CARTAGENA DE INDIAS CONVENTION CENTER
-
-
-
-
1
2
3
4
5
6
7
8
9
10
11
12
13
14
15
16
17
18
19
20
21
22
23
24
25
26
27
28
29
30

VIRTUAL TOUR

OUR FACILITIES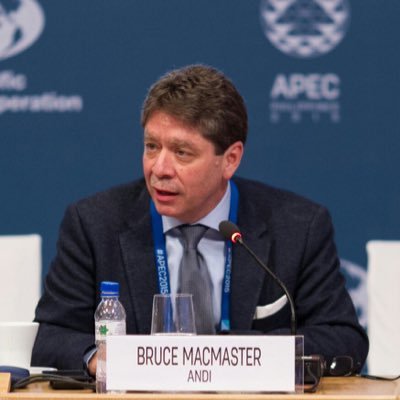 BRUCE MAC MASTER
Presidente de la ANDI
"Los resultados que hemos alcanzado al lado del Centro de Convenciones de Cartagena de Indias han sido los mejores gracias a su infraestructura, la plataforma de servicios de la que dispone, la calidez de su personal y el ser ampliamente reconocido como un punto de encuentro de negocios y grandes acontecimientos".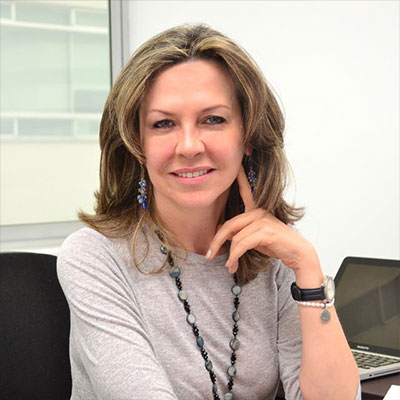 "Confianza y tranquilidad, dos valores imprescindibles a la hora de tomar la decisión de contar con un aliado para la realización de eventos. Por eso desde hace varios años, el Centro de Convenciones de Cartagena de Indias es la sede de + Cartagena: la Cumbre Latinoamericana de Comunicación, Creatividad, Innovación y Mercadeo; contando con un equipo de trabajo excepcional que garantiza una ejecución impecable a nuestro evento".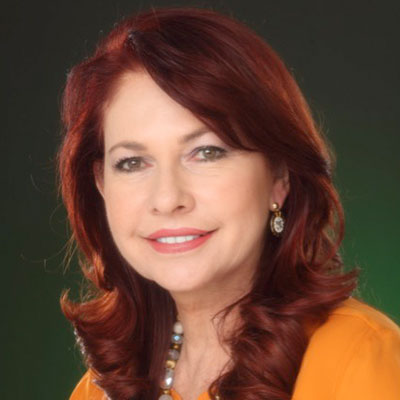 ARACELI "CHICA" MORALES
Presidente Junta Directiva Farex
"Trasladar la realización  de la Feria de Artesanías de Exportación – FAREX – a las instalaciones del Centro de Convenciones Cartagena de Indias, nos ha permitido la oportunidad de renovarnos y dar lugar a espacios adecuados para favorecer a los miles de visitantes que llegan a Cartagena en busca de la mejor y mayor oferta artesanal del país. Cabe resaltar, el profesionalismo y disposición de apoyo del equipo de trabajo del CCCI, lo cual contribuye invaluablemente al logro de los objetivos propuestos en cada nueva versión de FAREX ".
The results we have achieved hand in hand with the Cartagena de Indias Convention Center have been the best, thanks to their infrastructure, the service platform they offer, their staff's warmness and being widely acknowledged as a main location for business events and major events.
BRUCE MAC MASTER
President of ANDI
"Trust and peace of mind, two essential elements that are key in deciding the best ally for your events. That is why, for some years now, the Cartagena de Indias Convention Center is home to + Cartagena: the Latin American summit of communication, creativity, innovation and marketing; we rely on an exceptional work team that guarantees impeccable execution and results for our event".
BEATRIZ GONZALÉZ
+CTG
"Without a doubt, the challenge of relocating our export quality handcrafts fair – FAREX- to the Cartagena de Indias Convention Center facilities four years ago today, has let us to renew our event and find the perfect spaces which allow an attendance of thousands of visitors that come to Cartagena looking for the best and biggest handcraft offer in the country".
ARACELI "CHICA" MORALES
President of FAREX Board of Directors
"We (ISCSC) have developed a great partnership with Centro de Convenciones Cartagena de Indias. Their team's dedication to our event in October was phenomenal! We appreciated the attentiveness the entire team provided throughout the contracting process, planning an execution of our event. A special thank to Sirley Rincón, Fabián Moreno and Yonathan Castellar for being so quick and efficient with last minute changes. Hope to work together again in the future!".
KIMBERLY CARNERO
RECON Latinoamérica
"Centro de Convenciones Cartagena de Indias es el lugar insignia para realizar grandes eventos, el espacio perfecto por su ubicación, capacidad, servios de AyB y recursos técnicos. Esto nos brindó tranquilidad, ya que por ser un espacio diseñado para eventos, entienden muy bien la operación y el desarrollo de estos. Además, el equipo nos apoyó de principio a fin, lo que generó confianza y acompañamiento permanente tanto en la planeación como en la ejecución".
CAROLINA DURÁN
Ventures Summit
"CCCI ha sido el aliado estratégico perfecto. Siempre he encontrado en sus ejecutivos la respuesta necesaria y positiva para que todos y cada uno de los aspectos que cubren mi feria fluyan y se ejecuten perfectamente. Soy una cliente satisfecha que mientras las circunstancias de nuestro país sean favorables, seguiré trabajando con tan excepcional equipo humano".
LUZ MARINA ARANGO
Andinalink, 25 años de evento en el CCCI
"Para el acontecimiento más importante del sector de la construcción, que se realiza cada año, el CCCI resulta idóneo no solo por lo que significa la ciudad en materia turística para los visitantes locales y extranjeros que participan en el congreso, si no por la ubicación estratégica que tiene el recinto dentro de la ciudad, su capacidad, la disposición y extensión de sus espacios, los servicios logísticos que ofrece y la tecnología de punta con la que cuenta, que siempre complementa de la mejor manera el desarrollo del evento".
SANDRA FORERO
Presidente Ejecutiva de CAMACOL
Find and book your perfect flexible solutions for office spaces and
meeting rooms