CONFERENCES AND CONVENTIONS
PLAN YOUR CONFERENCES AND CONVENTIONS
Plan your big events at the Cartagena de Indias Convention Center around our spacious and comfortable halls and meeting rooms, all equipped with state-of-the-art audiovisuals that tailor to any requirement. In addition, we offer a unique and complementary gastronomic portfolio. Enjoy our tailored comprehensive service based on your needs for a successful event planning and execution.
IDEAL SPACES FOR CONFERENCES AND CONVENTIONS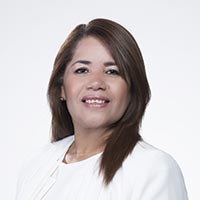 CONFERENCES AND CONVENTIONS
Would you like for your conference or convention to take place in the Cartagena de Indias Convention Center? I am ready to answer every inquiry you may have. Let's talk.
¿Qué tipo de evento desea organizar?

CONFERENCES
AND CONVENTIONS