EXHIBITOR SERVICES OFFICE
THE IDEAL SETTING FOR YOUR BRAND
In the Cartagena de Indias Convention Center you will find the ideal conditions for your brand to reach your company's marketing objectives, maximizing your visibility before industry guilds, associations and competitors.
Exhibiting your products and services at our fairs and conferences is a great opportunity to reach both returning and potential customers. At CCCI we offer you all the necessary services to make for a convenient and effective experience participating in these events, maximizing your brand's positioning and remembrance.
Telephone Number +57 (5) 654 4436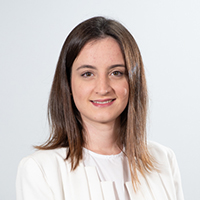 EXHIBITOR SERVICES OFFICE
We are prepared to offer you a complete service, from designing and building your stand to providing every additional last minute complementary service you may need. I am ready to answer every inquiry you may have. Let's talk.