PLAN YOUR CORPORATE EVENTS
We have the best infrastructure available for every kind of assembly your corporate event may need, such as set ups for large scale trainings, fairs, business networking or workshops. We also provide a wide array of gastronomic and technological solutions to complement your attendees' experience.
IDEAL SPACES FOR YOUR COPORATE EVENTS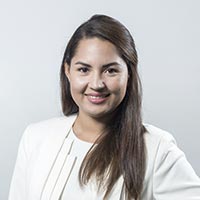 Would you like for your corporate event to take place in the Cartagena de Indias Convention Center? I am ready to answer every inquiry you may have. Let's talk.
¿Qué tipo de evento desea organizar?

CONFERENCES
AND CONVENTIONS